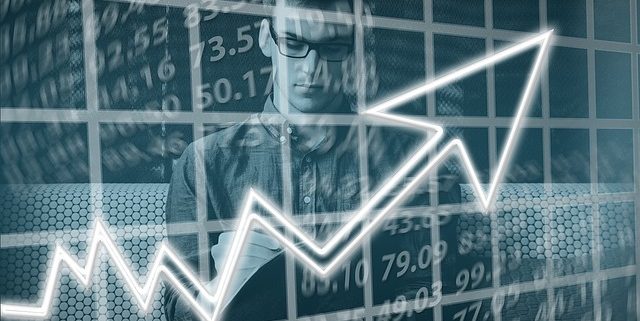 Do you want to make a living trading stocks? A lot of us fancy the idea of quitting a job and supporting ourselves solely through trading stocks from home. Is it possible? Very much so. It may feel like something that's far out of our reach, but it is unquestionably obtainable. Free to be your own boss, and to be financially secure in the trading game isn't easy. You need specific skill sets, and a high-tolerance for risks if you are aiming for success as a self-employed trader. Some novice investors decide that they want to earn their sole income from the stock market. Being able to trade stocks for a living successfully involves reaching a level of excellence. Some succeed, while many others do not.

We would never discourage someone from pursuing an active trader career path, but you must understand the risks while going for it with your eyes wide open.
Investing in the stock market is an excellent way to make money off of your initial investment, especially in today's economic climate where long-term banknotes and savings accounts do not offer significant returns.
Research Current Trends
Many reputable sources report on market trends including:
Investor's Business Daily
Kiplinger
The Economist
Traders World
Bloomberg BusinessWeek
Spend some serious time researching, and educating yourself about everything associated with trading.
Always remember – You are aiming to be a trader, not an investor.
Besides visiting online sites, you should also dive into finding the best books about trading stocks. Put in the hours, and give yourself a clearer understanding of how the trading world works before you enter into unknown territory.
Select A Trading Website
Make certain before committing that the services you decide on are reputable. Services that have amenities including:
Research tools
Investor education
Manageable costs for services
Expert customer service
Practice Trading Before You Put Real Money In
Find a virtual trading platform to assess your instincts before investing any real money in the stock market.
Virtual trading will get you accustomed to methods that work, and different types of scenarios that you'll face when trading. This kind of practice will not entirely represent any future outcomes after going forward with real money, but it will give you a sense of some trading outcomes. In the end, virtual money will not serve you once you start dealing with the stress of trading with real money.
Choose Reliable Stocks
You have a lot of choices to sift through before making your first move. Be selective, and buy stocks through companies that dominate their niche, a long history of success, and ones that have a sound business model.
Evaluate the company's public financial reports. You can usually track down financial info about a publicly traded company through their website or call the business, and request a hardcopy
Besides overall success, look at their worst quarter on file, and determine if a repeated risk is worth going after concerning profit
Research the operating costs, debt, balance sheet, and income statement before making a final determination
Contrast and compare the company's stock history to the performance if its peer companies
Buy Your First Stocks
When you are ready to the plunge, buy a small number of stocks that are worth the risk. Don't go all in, and invest in every last penny that you have. Start off small with expendable income that you're willing to let go of if the stocks plummet.
Start off by investing in a few companies that are reputable, and have well-established trading histories. The most stable stocks are a better than stocks that are not known for a positive outcome.
Trade with as little as $1,000. But keep an eye out for any significant transaction fees. Fees can potentially eat up your gains when you have a small account balance.
Monitor The Markets Daily
Always remember, "Buy low, and sell high!" Evaluate whether you should sell, and reinvest in lower-priced stocks if you notice any stock values that increase significantly.
Do you have what it takes?…
Find out if you can master the art of trading!
https://ftp.tradersaccounting.com/wp-content/uploads/2017/09/entrepreneur-1340649_640.jpg
452
640
Angela
//tradersaccounting.com/wp-content/uploads/2016/06/traders-accounting-logo-final-1030x326.jpg
Angela
2017-10-09 12:58:41
2018-02-23 18:17:04
Trade Stocks For A Living